Friends in Delhi:
We hope you will join us tomorrow, Tuesday, February 25 for a presentation on India's chai wallahs to open an exhibit of our photographs of tea vendors from around the country.
The American Center will feature a gallery of our photographs through March 7. We hope you can make it to the talk tomorrow, for some free chai and stimulating conversation.
What: Resham Gellatly and Zach Marks present their research on tea vendors from around India
When: Tuesday, February 25
5:30 pm: Tea
6:00 pm: Inaugural and presentation
Where: American Center, 24 Kasturba Gandhi Marg, New Delhi (near Rajiv Chowk and Barakhamba Road Metro stations)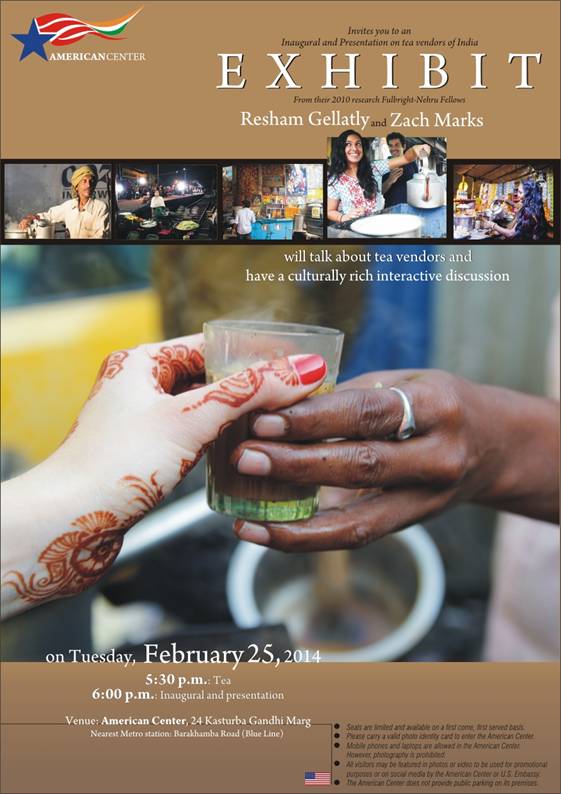 Seats are limited and available on a first come, first served basis.
Please carry a valid photo identity card to enter the American Center.
Mobile phones and laptops are allowed in the American Center. However, photography is prohibited.
All visitors may be featured in photos or video to be used for promotional purposes or on social media by the American Center or U.S. Embassy.
The American Center does not provide public parking on its premises.